Here is a list of 15 projects I am going to start in January (1st-15)....with the goal of completing them in 2012. I am not super sure of the order yet..pics to come!
1. Christmas Mosaic Ornament - M Designs (Gentle Art Sampler Threads)
2. In a Stable - Shepard's Bush (from Christmas Ornaments 2004, using Weeks Dye Works threads)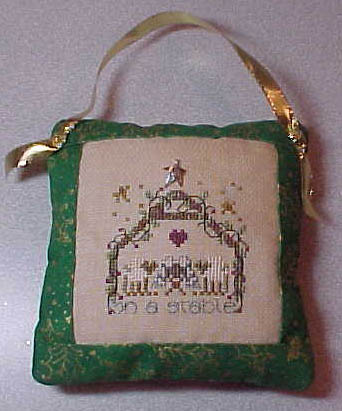 3. Little Bitty Quilt Jan/Feb by Val's Stuff (DMC)
4. Snowman Keeper - Drawn Thread (DMC and Mill Hill Beads)
5. Tree of Stitches (from the Stitch Specialists) - misc. threads
6. Thomas Kincade Lamplight Brooke (DMC on evenweave)

7. Wilderness Christmas - from Cross-Stitch Needlework Mag (DMC and beads on evenweave)
8. Holiday Santa Faces (DMC with scrap fabrics)
9. Spring Scissors Keeper - Drawn Thread (misc threads/fabric)
10. HAED Elephant (DMC/silk threads on evenweave)
11 Renaissance Bookmark by Terersa Wenzler (DMC on bookmark aida)
12. Lizzie Kate Spooky Patch - DMC or Weeks Dye Works on black fabby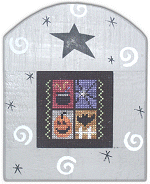 13. Some sort of Kindle cover (for the Kindle I know is coming under my Christmas Tree!)
14. Heart Throb - Drawn Thread
15. Tribal Sand Dollar - White Willow Stiching - I really like this design but will probably change the colors.